CBD Bath Bombs are well...The Bomb!!
I live in an environment that is constantly cold (at least for me) 365 days a year!  There are very few days that make me think, "OMG! Today is a perfect 10!"
With the winds, overcast days, and temps in the 40s-50's constantly, I'm always bundled up and can't wait to get inside (even a car is a nice respite).
On those especially cold days, I like to take a hot shower and warm up.  One day I decided, "Hey, today was a rough day at work and I could use some relaxation".  So I reached for my bag of epsom salts and poured it into my bath and had a relaxing time.
The next morning while I was getting ready for work, a thought occurred to me, "Why not experiment with a CBD bath bomb? Yeah it's supposed to be 'feminine', but who the heck cares!?"
With that thought in mind, I set out to research CBD bath bombs across the internet.  I found a TON of products in my research, not to mention lots of positive reviews on all the brands.
CBD Bath Bomb Introduction
After much research, review reading, and price comparison, I decided to take the plunge with cbdMD and their high potency 100mg broad spectrum CBD bath bomb.
They were available in 4 different aromas.  Lavender, Eucalyptus, Frankincense, Blend.  When I ordered my first trial bath bomb, they were a bit more expensive than they are today.  I paid $16 (with shipping) for one bomb.  Yeah, that's pretty pricey for a bath bomb, but hey, this was a cheap investment in a trial.
So I decided on the Lavender aroma and I have to say, the package arrived smelling very nice 🙂
Setting up the CBD Bath Bomb Trial
I knew that if I were to test the CBD Bath Bomb to it's fullest extent, I'd have to be in some pretty bad shape, physcially.
So, off to the gym!  I went with a good friend and we tag teamed the dumbbells and barbells.
Whooo…what a workout.  He pushed me past my limit.  That's both good and bad.  I felt great afterwards, but sitting in the car on the drive home, the pain set in quite quickly.  PERFECT!!
What's the CBD Bath Bomb Experience?
So, I prepared the bath (thankfully I didn't have to scrub it first).  I waited for the bath to fill up and then I proceeded to open the CBD Bath Bomb packaging and dropped it into the tub.  Watching the effervescence, brought me back to my childhood with volcanoes and baking soda, hehe.
I knew I had to be in there for at minimum 20 minutes.  After reading many of the reviews, many people stated 20-30 minutes soak time.  So, to stave off boredom, I put my phone in a ZipLoc bag and queued up, "Avengers: Infinity War".
Yes, the bath was really hot, I was dripping with sweat, but wow, did I feel great.  The water turned silky, almost like butter.  The ingredients really turned the bath into something you'd expect from a spa.  I was so relaxed and enjoying the movie that I missed the 20 minute mark and went to 30 minutes.
After I showered real quickly and drained the tub, I got out of the tub and felt SO GOOD!  I'll be absolutely honest, I didn't think I'd feel any different than taking just a plain epsom salt bath, but here we are.
I didn't think I'd need to apply any body lotion because the skin softeners in the bath bomb, I felt, were sufficient.
I went into the kitchen to hydrate myself from such a hot bath.  As I was pouring my glass of water a wave of exhaustion hit me.  It really felt like someone pulled the plug on me.  I walked back to the bedroom, charged up my phone, turned off the lights and ZONK!  I was out within 2 minutes of hitting the pillow.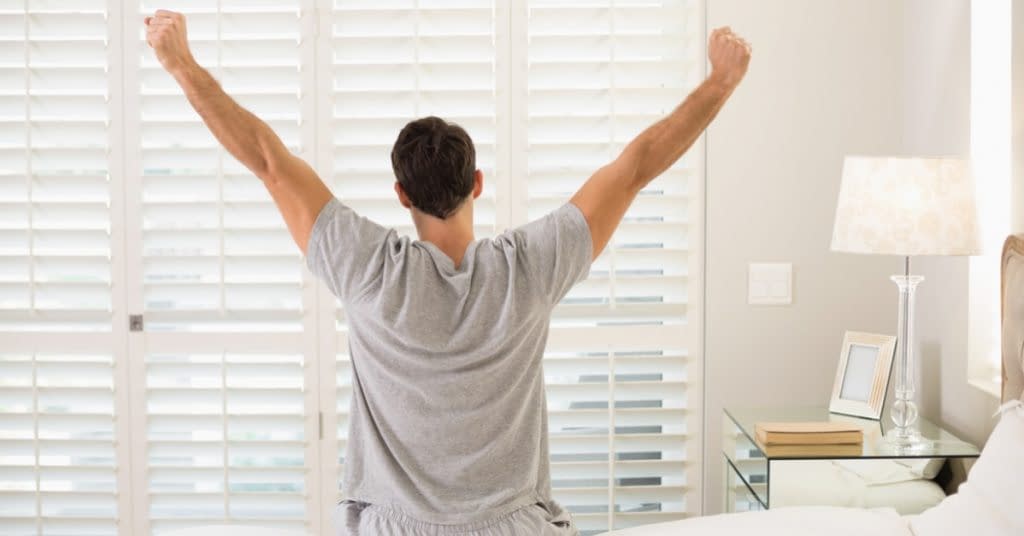 CBD Bath Bomb After Effects
Generally after a hard workout, and especially after yesterday's workout, I expected to be in so much pain.  Pain with every arm raise, with every step, with every bend.  I was preparing myself for the morning cringe.
NOPE!
I was in such a great mood!  I awoke before my alarm.  I sat at the edge of my bed pressing on all of the muscles that I figured would be painful to the touch.  Yeah, there was some tenderness, but it wasn't to the level that I was expecting.  I sat there, truly amazed in wonder at how well the CBD Bath Bomb worked.  As I sauntered to the kitchen to make breakfast, I realized I had a lot more energy than I expected; not only that, but I was in a great mood too.  Amazing what a good night's sleep will do for that body, mind and soul.
My experience with the CBD Bath Bomb definitely reflected the experiences that other people have reported.
I'M A BELIEVER!
If my story enticed you to at least try out a CBD Bath Bomb, I suggest you look at higher concentration bath bombs.  I've seen them as low as 25 mg up to 200 mg.  I went with the 100 mg concentration and I felt great.  I can only imagine how well I'd feel if I went with a higher concentration.  Maybe start with a 60mg or higher and look for skin softening ingredients like shea butter and essential oils.
Recommended CBD Bath Bomb Products