Our Pets Can Benefit from CBD Just Like Us
As we get older our bodies need more maintenance.  Joints hurt, muscles hurt (especially the back!), lethargy sets in, and our general physical well-being is declining.This is just nature's way of saying, "You've had a good life, this is your reward".  Thanks MOM!So, not only are we declining in physical stature, so are our 4 legged family members.They too are subject to everything that we are subjected too in our aging lives.  Why? Because we have the same physical makeup.  It's THAT SIMPLE!What is the answer to alleviating our and our furry family member's daily tribulations?
CBD PRODUCTS!
How Does CBD Work for Pets?
If you look at the infographic above, you can see that CBD has some, potentially, positive results on Fido.
I say, "potentially", because many of the reviews and comments about using CBD on your pets are anecdotal at best.
MORE RESEARCH IS NEEDED!
But, aside from the necessary research, the information that's floating out on the web isn't all "fake news".
It's been documented that CBD has beneficial properties for us as humans.  Pain relief, inflammation relief, anxiety relief, etc.
There's no reason to believe that because it works for us, it could work for Fluffy.
Why?
Because all mammals have an endocannabinoid system.  We have CB1 and CB2 receptors which regulate our bodies homeostasis.  Homeostasis is the body's ability to be in balance.  Stress, anxiety and inflammation puts a serious whack to our homeostasis.
If Fido or Fluffy are experiencing behavioral oddities like, lethargy, limping, excessive barking, anxiety, they too could be out of balance.
Investigating and talking to your veterinarian should be your first steps in diagnosing your family member's ailments.
If you're lucky, your vet is a holistic vet and will suggest looking at diet, exercise and supplements as a first round treatment before suggesting prescriptive meds.  The side effects of prescriptive meds could prove worse than the actual issue it's trying to resolve.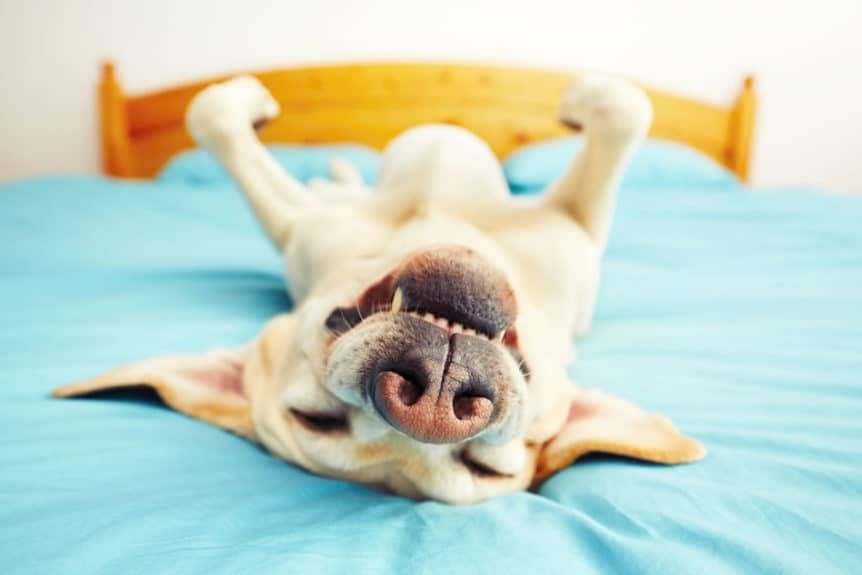 Experimenting CBD with Your Pet
If you've broached the subject of using CBD with your veterinarian, you may want to, at the very least, try CBD with any suggestions your vet recommends.
There are various ways to introduce CBD to your little buddy.  But first, you must do your research in order to find the right product and the right dosage.
Finding the right product:  There are TONS of CBD pet products on the market today.  Many of which are good.  Since there's so much competition in this space, each manufacturer wants to create and market a better product than the competition.  The brands that I recommend on this blog site are all top notch brands with high quality products for us, as humans.
Find a reputable brand
Look for COA tests (certificat of authencity)
Look for the best administration method for your pet

Treats
Tincture
Topicals

CBD potency
As stated above, look at the brands that I recommend on this site, their pet products adhere to the same stringent extraction and testing as their human products.
COA tests should be present with each individual product and should be 3rd party tested.
How you administer CBD to your pet will allow for better acceptance by your pet.  Do they love treats? Get them a crunchy or chewy treat.  Do they like chicken or beef or fish flavored food? You can find tinctures with those properties.  Tinctures can be administered orally directly to the mouth or added to their food bowl.
Also note that CBD potency is VERY IMPORTANT!
Suggestion is to start off with a low level CBD potency based on 2 factors.
Level of discomfort they're experiencing
Body weight
Level of discomfort is definitely going to be a personal observation as you know your pet's before and after discomfort behavior.
Body weight is empirical.
Start of with a low dosage based on the chart below: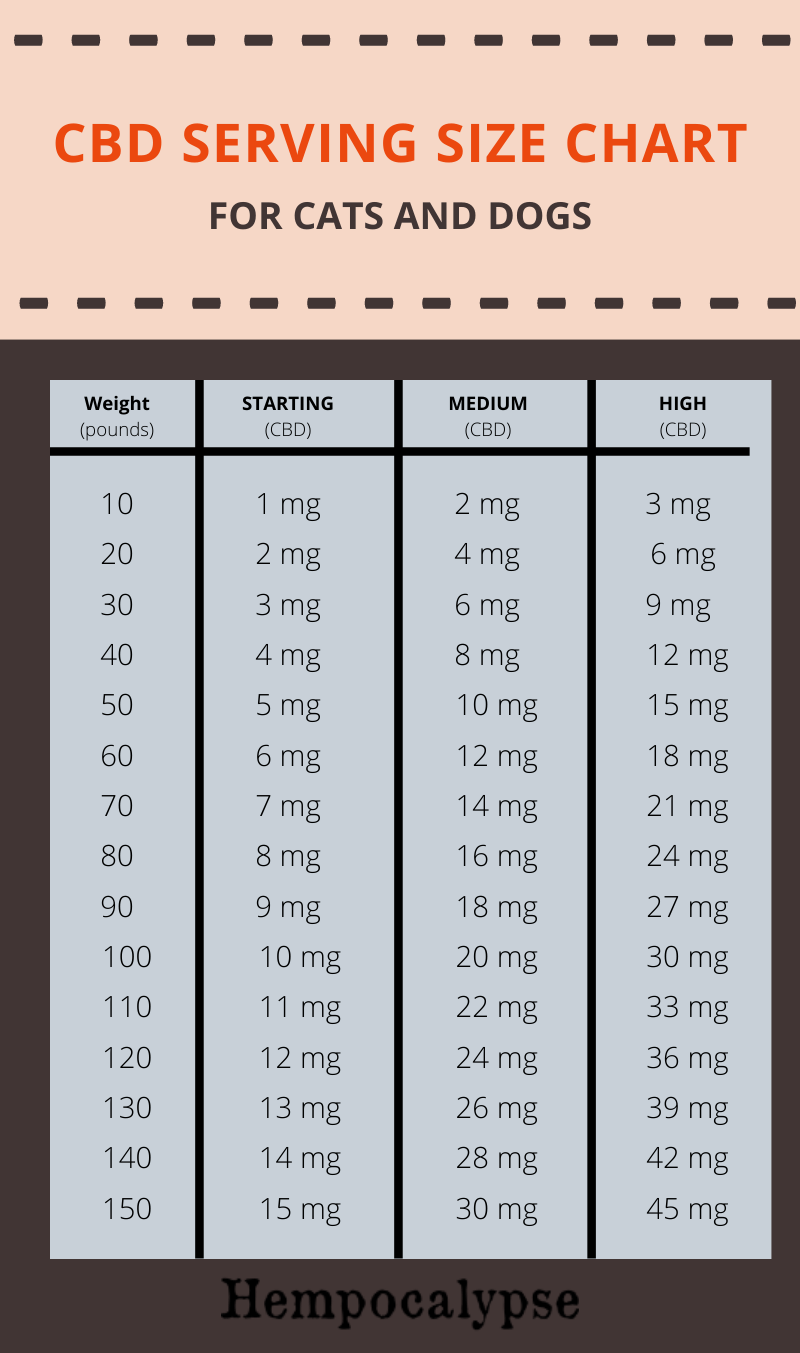 To figure out the dosage (Milligram amount), here's a simple math formula:
Ex:
30ml bottle
150mg CBD in the entire bottle
1 Serving = 1mL
1mL = ~20 drops
150/30 = 50mg per serving
1ml (full dosage) = 50mg
Each drop = 2.5mg
Fido is 50lbs and is experiencing mild symptoms of anxiety or pain.
Fido would need 10mg or 4 drops (either in his food or under his tongue)
This is the calculation for CBD Tinctures.  If you give him solid treats, each treat should be labeled how much CBD is in each treat.  You'd have to give him the amount calculated from above (hopefully you can break apart the treats)
What's The Future for CBD and Pets?
The American Kennel Club (AKC) has taken notice of the popularity and use of CBD among pets.  They have sponsored research into further scientific knowledge about how effective CBD is, how much to give your pet, and most importantly, the cons of using CBD.
We need to know everything about how CBD affects our little 4 legged family member and want to give them their best life.  Nothing is worse than seeing a loved one in pain and not being able to do anything about it.  This scientific research is a step in the right direction
Recommended CBD Pet Products