Consumers are flocking to CBD for it's health benefits. But, can CBD improve your immune system?​
CBD is being used for many acute health benefits such as pain relief, stress relief, and anxiety relief.  This is because CBD acts on the Endocannabinoid system that's present in every mammal on the planet.
Using CBD for quick fixes, sort of like using aspirin for a headache, is really why CBD is so popular.
But, the public is wondering, "Is there a benefit in using CBD to improve my immune system as a daily supplement and dietary regimen?"  The short answer is "YES". But without long term official studies of CBD, most of the information we have is anecdotal.
CBD and the Endocannabinoid system (ECS)
I've written a post about the Endocannabinoid system we have and detail how CBD interacts with your ECS.
For years, scientists have been doing research on CBD and it's healing and balancing properties.  But, many of the studies are not federally sanctioned so the results aren't truly gospel. The data that the scientists have uncovered about cannabidiol and the immune system is plentiful and growing by the day.
When you're stressed from work or family or finances, your immune system releases cortisol.  Cortisol is beneficial to the body in that it regulates your stress response. It also helps in metabolic management, memory management, and even wound healing.
But, overproduction of cortisol has adverse effects too.  Mood swings, weight gain, increased anxiety and even acne.  CBD is believed to interfere with the secretion of cortisol.  A double blind study given to 11 participants showed that the subjects' cortisol levels were significantly lower in the CBD volunteers than the non-CBD volunteers.
So, will CBD help the immune system with long term usage?
Simply, YES.  Yes, CBD can help your body's immune system  in the long run if you use it with your daily regimen.  CBD will keep your body in what's called homeostasis. The state where the organism is in balance.  Example: You're healthy if you keep your body's temperature at 98.6℉.
CBD and it's affinity to CB1 and CB2 receptors in your body help to stay balanced.  Studies have shown that Cannabinoids, especially cannabidiol (CBD), plays an important role in suppressing the release of cytokines.
Cytokines are proteins released into the body by immune cells to fight off stress and trauma.  Cytokines are also what cause acute and chronic inflammation.
Autoimmune diseases like Rheumatoid Arthritis and MS and Ankylosing Spondylitis can be affected by the use of CBD.  Autoimmune diseases are basically your body attacking itself. Your body is not in balance and is releasing hormones and proteins that attack healthy cells.  Autoimmune diseases and how it affects your body is a rabbit hole of information. Of which is out of scope with this article. I highly suggest you do your research on how CBD can affect whatever ailment you may be suffering from.
Many prescription medicines have been used over the years to deal with autoimmune disorders.  The bad part of Rx meds is that they have so many side effects. The pharmaceutical industry fixes one thing but breaks one or 2 other things within you.
This is where CBD comes into play.  CBD is a natural extract from either the marijuana plant or the hemp plant with very little to no side effects that have been documented.
If taken everyday with your supplement regimen or your daily dietary intake, you will be bringing your body back to homeostasis and ready for whatever life throws at you.  Think of it like an inner shield against the pulling forces on your life.
As with any new product that affects the human body, more research is needed in the near term and for sure, the long term.  To fully comprehend and get concrete results of CBD and how it affects the immune system, we're looking at years of research before test results prove proof positive that CBD is good for us and here to stay.
What's the best method for taking CBD everyday?
This is a question that only you can answer.  Many of the methods for intaking CBD are highly preferential.  There's edibles, gel capsules, vape, and topical methods that you can use individually or combined.
Take into consideration your lifestyle.  Are you a smoker or a vaper? Then vaping CBD will probably be the quickest method for feeling the benefits of CBD.  Inhaling anything, including meds, will affect your body within seconds because the ingredients go right into your bloodstream and go to work.
Do you not like the taste of hemp or marijuana?  Probably take a gel capsule or a gummy candy. Gel capsules are flavorless (unless you chew it) and are exactly dosed with each capsule.  They look like Vitamin E pills. Do you have a slight sweet tooth? Having a gummy or 3 will suffice your CBD and sugary intake. Note: there are some variations of CBD gummies that are vegan and sugar free.  The big con to edibles is that they take a long time to take effect. If you're looking for immediate results, then edibles are not going to be the best choice. If you don't care about speed of effect, edibles are your choice.
Do you want something in between edibles and vape?  Tinctures are the top selling administration method.  The tincture sits under your tongue and is absorbed by the membranes at the base of your tongue.  Generally, you can feel the effects within a few minutes of absorbing the tincture. But, be warned, if you don't like the taste of hemp or marijuana, you won't like tinctures unless they're flavored.
Then there are topicals that you can use everyday for acne, eczema, and any rash you may be suffering from.  The anti-inflammatory effects of CBD can curb your itchiness and redness and swelling. I personally use topicals for my tight shoulders and neck muscles.  Works wonders for me.
More in-depth reading on Cannabidiol and the Immune System can be found here at https://www.projectcbd.org/science/cannabis-and-immune-system  This site is AMAZING for CBD information.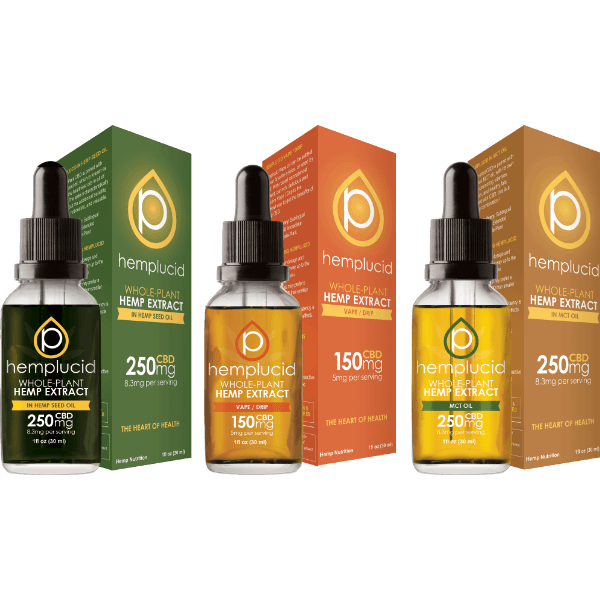 The brand that I favor the most because they're so effective for me and my autoimmune disease.
Luxurious body butter that smells great and goes on buttery smooth. No greasy after effect.