Hemplucid has been in business since June 2015 headquartered in Provo, Utah.
One of the biggest ethos that Hemplucid pledges to is TRANSPARENCY.  They are upfront about where they source their genetically superior hemp and how they process the flowers for our benefits.
Their latest update to their business is providing education for the public through easy to digest videos featuring current employees.  Education on how to use CBD, when to use CBD, how much CBD to use, etc.
They've been so successful in their first launched brand, Hemplucid, they have branched out into 2 more brands targeting 2 different markets; Kalki for athletes and Roxy for pets.
What's Unique About Hemplucid CBD
Colorado grown and sourced Hemp
Non-GMO and Pesticide free
Tested for purtity twice.  Once In house and once to an independent lab
Sponsored FitCon 2019 in Utah; largest fitness convention in Utah
Offering 30-day money back guarantee
Clean C02 extraction methods
Highly rated products (276 5-star reviews for Water Soluble as of this writing)
Complete video educational library to help everyone investigating introducing CBD into their lifestyle
Online chat support is always there ready to answer your questions (very active with little wait time)
Offering full spectrum, isolate, and pet products
What's Unique About Hemplucid CBD
Having tried close to a dozen different brands of cbd, I can say Hemplucid is by far the most effective. Water soluble kicks in with five to ten minutes. Excellent product.
I have been using this product for several years and it is great!
A great product with proven effectiveness in my body. Much better than any other product used.
Much better than any other CBD products I have tried and I have tried at least 5 or so.
I usually use the water soluble but sometimes a capsule is more convenient. The soft gel cap is a convenient alternative.
Hemplucid CBD Products I've Used
It's really no surprise that Hemplucid is my favorite brand of CBD to take daily.  My favorite of all of their products is the water soluble variant.  I have been using this CBD formulation for the good part of a year and a half now.  Every day that I have my morning coffee, I take one full dose of 1500mg water soluble in my coffee.  It melts right into my morning brew like sugar.  No big blobs of oil sitting at the top of my morning energy booster.  Since this is a full-spectrum CBD formulation, there's going to be a strong earthy, hempy flavor.  There is also a bit of sweetness to the mix so it's not that off-putting for those that are not attuned to the hemp flavor.
What's wonderful about this CBD product is that it has 3 different ways of administration.  You can take it with liquid as I do in my coffee, you can take it sublingually as you would any tincture, and you can vape it with your own vaping device.  Be careful of that last option though.  It's best used with a high performance tank or an RDA (rebuildable drip atomizer).  This is due to the very thick 100% vegetable glycerin formula. 
Since I use the water soluble method in my coffee, I get a long day of microdosing myself with 50mg of CBD until I finish my brew.  50mg?  Yes, each dosage of 1500mg will give me 50mg.  Isn't that a lot of CBD?  It could be for those of us that don't need that much, but I have plenty of pain in my neck and shoulders that this dosage alleviates me for most of the day.  I don't think that my day would go by as easily as it does without my daily dose of Hemplucid CBD.  I'd probably be a bit irritable if i missed a couple of days.
Complementing my orally ingested CBD oil, I use a topical from Hemplucid.  The Body Butter in 1000mg is an amazing pain relief product.  The scent and luxurious feel the lotion is nothing but fantastic.  It feels like it should cost more just on this property alone.  With nothing but all natural ingredient including, Aloe Vera, Cocoa Butter, Coconut Oil, Olive Oil, Chamomile, Vitamin E, Cinnamon, Blood Orange Essential Oil, this lotion is really the bee knees when it comes to CBD anti-inflammatory properties and plenty of skin nourishing properties.
Using the Body Butter on my shoulders and neck, I feel invigorated by the scent and have to be honest, probably have the softest, silkiest shoulders in my neighborhood (hehe).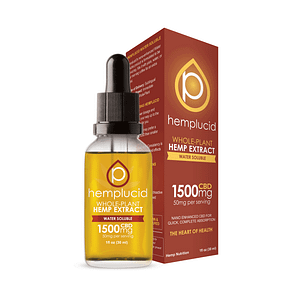 4 popular and effective concenrations

 250mg in 30ml (1oz)
500mg in 30ml (1oz)
1000mg in 30ml (1oz)
1500mg in 30ml (1oz)

Nano-encapsulated CBD Oil that does not separate in water
Quick effectiveness due to the nano-encapsulation
Perfect complement with coffee of tea
3 administration methods

Vape
Tincture
Mix with liquid
As good as it is in effectiveness, it's on the expensive side (1500mg = $169.99)
Very strong hemp flavor/scent
Thick vegetable glycerin carrier might not be a good match for some vape tanks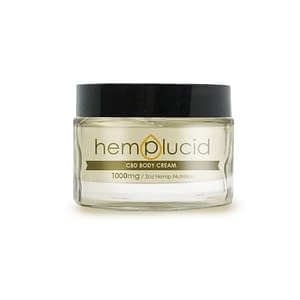 Great scent/aroma
Luxurious feel when rubbed into the skin

Long lasting relief effects
All natural skin nourishing ingredients
Using a little 1000mg concentration goes a long way.  You don't use as much
Only 2 concentrations (500mg and 1000mg)
Because of the exquisite nature of the formula and the natural ingredients, this is a pricey product
Needs more concentration and container variations.  Maybe a 250mg and a 2oz container would give better selection for a wider audience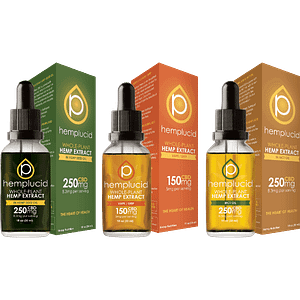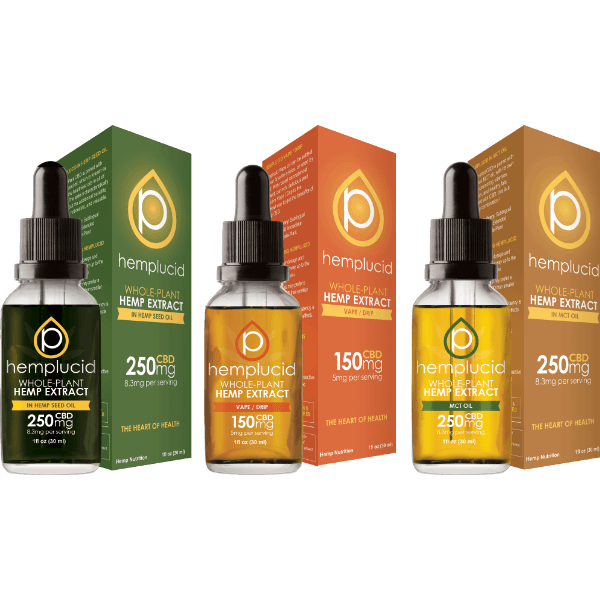 Plethora of CBD concentrations

 250mg – 2000mg in 30ml (1oz)

3 Different Formulations

Hempseed Oil

This carrier oil contains a 3:1 ratio of Omega 6 to Omega 3 essential fatty acids, the recommended ratio for a healthy level in the human body.

Vape Liquid

Whole-plant CBD with an all-natural vegetable glycerin to create a vape-friendly product that has a sweet, sharp flavor and immediate effects

MCT Oil

One of our longer-lasting CBD tinctures. Perfect for those who prefer to take their daily serving and experience effects for hours throughout the day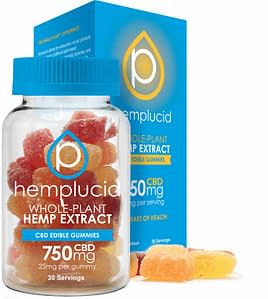 POTENT!!  25mg of full spectrum CBD
Yummy mixed fruit flavors
2 count variations

75mg/5 pieces (25mg each gummy)
750mg/30 pieces (25mg each)

Low calorie (1g carbs)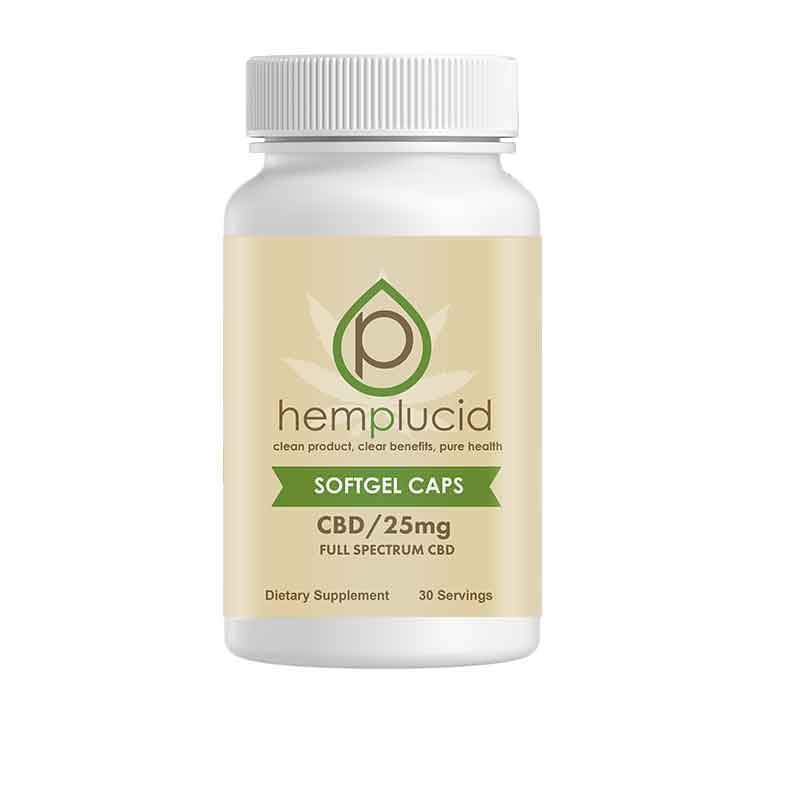 CBD Gel Caps are a GREAT way to take your dosage daily.  Full spectrum CBD oil encapsulated perfectly dosed with each capsule.  They're easy to take with your daily vitamins (if you take them) and the best part, there's no aftertaste (well, there will be if you chew them, don't do that).   You should be feeling the benefits for approximately 6-8 hours.  One or 2 per day is all you're going to need.  Oh one more thing, these gel caps are Non-Vegan.  They do use gelatin for the capsule.
Each bottle contains 30 capsules, but each capsule comes in a variety of concentrations.
450mg CBD – 15 mg/capsule
750mg CBD – 25 mg/capsule
1500mg CBD – 50 mg/capsule
2250mg CBD – 75 mg/capsule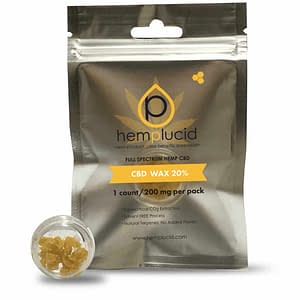 Hemplucid Dab Wax is simply an AMAZING product if you're an advanced vaper or someone who "dabbles" in high end rigs.  What's a rig? It's an apparatus that heats a large plate that resembles the head of a nail.  You put your dab wax material on the plate and heat up the plate (either electrically or with flame) and the ensuing smoke is inhaled immediately.
If you're looking for IMMEDIATE relief from pain, anxiety, stress, even bodily pain, there's no faster relief than from inhalation.
You will feel the effects within one or 2 puffs of this concentrated all natural wax.  It's flavorful and potent.  A little bit goes a long way.  This wax isn't for everyone.  It definitely targets a specific niche in the CBD/THC realm.  But, the reviews for this wax are highly favorable.
Hemplucid's Kalki THC-Free CBD Products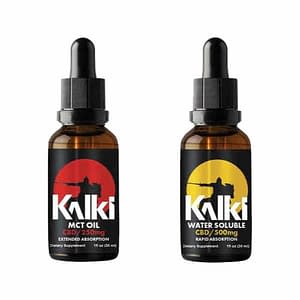 After Hemplucid's extremely popular growth from their primary product, "whole-plant" CBD, they decided to improve their product offerings to help a different market.
CBD's pain relieving effects have long been scientifically proven, what better market would benefit from CBD than the athletic market!  Yes, there are literally millions of people who, on a daily basis, put their bodies through torture for both personal and professional gains.
What is the worst thing that can happen to an athlete? DOWNTIME!  Down from an injury, muscle soreness, lack of sleep, low energy.  These are the banes of all athletes all over the globe.
Kalki was borne to help people get back on their feet, but with one exception.  NO-THC!  Yes, many people are either very sensitive to THC or are in professional sports where they're constantly tested for drug.
Kalki has all the benefits of their whole-plant version just without the THC!
The 2 offerings of Kalki are:
MCT OIL: Medium-chain-Triglyceride (fractionated coconut oil) that has a nutty flavor.  Strictly used as a sublingual.
Available in 250-1500mg concentrations.
Water Soluble: Nano encapsulated CBD oil that blends within your beverage just like melted sugar.  There is no oil and water separation!  No ugly blobs of oil sitting at the top of your drink.
Available in 150-1500mg concentrations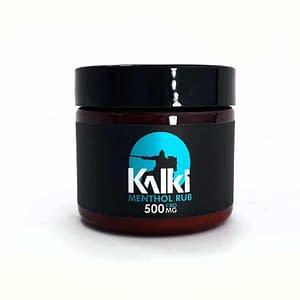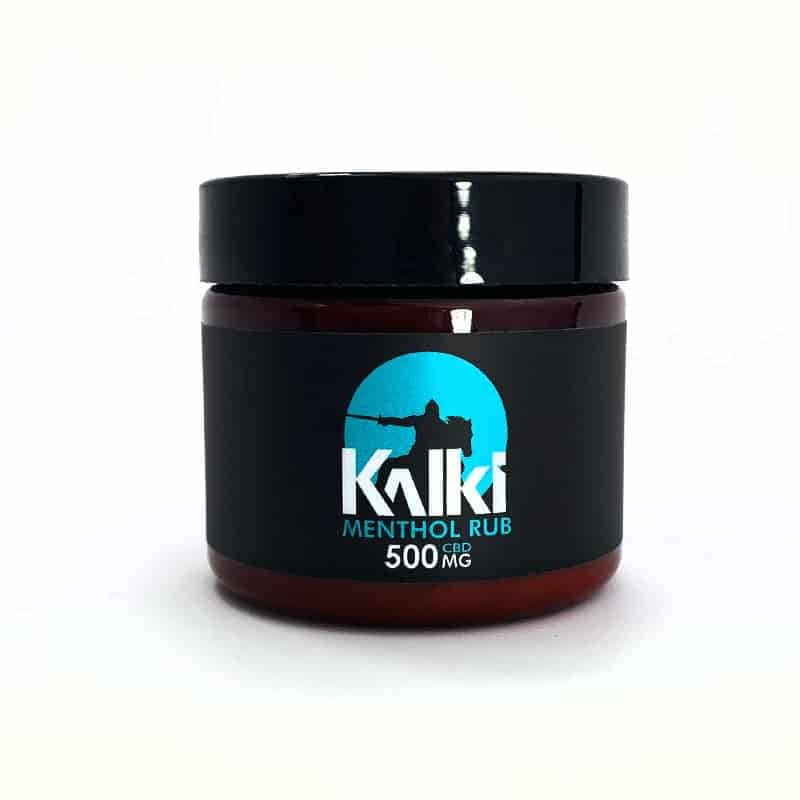 Talking about recovery in the former product, this Menthol Muscle Rub is the perfect complement to the internal CBD healing properties of the tincctures.
Hitting the gym and getting muscle soreness is par for the course for everyone (not just athletes).  This THC-FREE mentholated muscle rub will assist your overall recovery right at the spot of pain!
After your workout, it's best to shower and wipe off all that salty weakness.  Then apply this cooling menthol rub on all your overexerted muscles.  Your skin will feel invigorated and your muscles will absorb the isolate CBD and ease  your pain.  If you're taking a tincture, your recovery will be that much quicker.
Not only is it ladened with isolate CBD, it has plenty of skin nourishing ingredients for a great scent and softening properties.
Available in 500-1000mg concentrations in 2 oz containers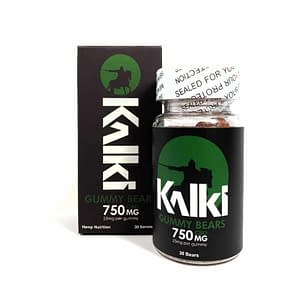 As with Hemplucid's primary gummy product, Kalki's gummies have great fruit variety flavors and come in 2 strength variations.
If you're gluten-free, then unfortunately, this product is not for you.  The gummy framework is made with wheat.
If gluten is not a worry for you, then you can enjoy a variety of fruit flavors in a  THC-Free, CBD isolate formulation.
Available in 15mg and 25mg concentrations.  Both in 30 count bottles.
It's going to be hard to take just 1 or 2 per day as they are so delicious.
Hemplucid's Roxy Pet CBD Products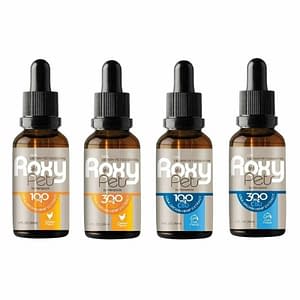 Dogs and Cats have an endocannibinoid system too.  So they can definitely benefit from the healing properties that CBD offers.
Roxy is Hemplucid's foray into the pet market.  I don't have a pet so I cannot vouch for the effectiveness of the product.  However, the review's on Hemplucid's site are very favorable.
In pets, hemp promotes:
Heart health
Joint health
Skin and fur health
Neurological health
Emotional health
Each Roxy is a available in  2 flavors, Chicken and Fish and also in 2 strengths, 100mg and 300mg in 30ml bottles
Hemplucid Returns Policy and Contact
Shipping:
Hemplucid uses USPS for almost all of their shipments. They also use UPS and FedEx every now and then. Shipments normally take 2-5 days depending on distance. Also, they will ship to a P.O. Box. Shipping will only be delivered Mon-Fri.
Returns:
Contact the support team first at support@hemplucid.com
Any orders shipped back without previous consent will not be eligible for a refund. A written return authorization from a Hemplucid representative is required.
Hemplucid, stands behind their products 100%. If for any reason you are unsatisfied with your product you may contact them for a full refund less shipping costs within 30 days of the initial purchase date. They will request feedback regarding the product in question in order to properly process the refund request.