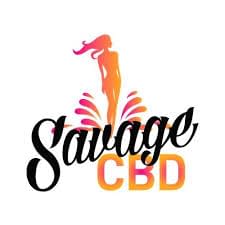 Savage CBD is another offshoot of a premium ejuice manufacturer, Savage Liquids.
After killing the vapor market with their skillfully crafted vapor flavors, Savage CBD decided to take advantage of the momentum of CBD in the retail space.  They started off by creating wonderfully flavorful CBD vape juice and then ventured off into other products.  Taking their skills and knowledge from the vapor industry, they were able to formulate some of the best tasting CBD vape juices on the market today.
Their CBD offerings range from vape juice to tinctures to topicals to edibles to pets.  They have a full range of products for every walk of life. 
Located in sunny Irvine California, Savage CBD sources their hemp materials from Kentucky and Colorado, 2 of the top hemp farming states in the USA.
Finding Savage CBD in retail shops is becoming more and more prevalent.  You'll find them in a vapor store, naturally, but finding them locally could be a chore.  Your best bet is to order directly straight from their website: www.savagecbd.com
Considering they are borne from the vapor industry, their CBD offerings in the inhalation methods vary widely.  There's cbd cartridges, cbd disposables vape pens, cbd flower, even CBD Dab wax, anything you can inhale.  All in THC-free or full spectrum variants.  Judging from the plentiful number of 5 star reviews, it's hard to ignore the potential benefits that Savage CBD vapor products can imbue upon you.
What's Unique About Savage CBD
Exceptional value for money.
Third party lab reports are easy to access.
Excellent range of CBD products that work.
The fruity flavors will appeal to anyone who likes sweet things.
Free shipping in the United States and a military discount. 
Coupons and discounts continually dispensed.
2mLs a day. Such a blessing to have this product. I am so grateful that I was able to find you guys at my local store. Now I go direct. I will be a lifetime client.
One of the best carts I have ever used. I just bought four more.
I can taste the blueberry, this pen works great and its fairly natural, Love it
It has helped me alot with my anxiety and depression. I'm in a better mood thanks to the cbd tinture. 🙂
The juice is wonderful!! Absolutely everything I hoped and expected it to be. However, the delivery method was horrible!! It makes me rethink if I want to order again. If delivery method is changed, I may continue to order.
Savage CBD Products I've Used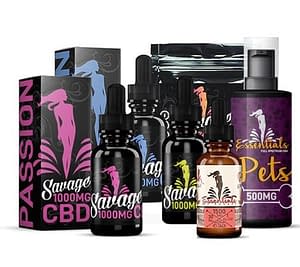 As stated from my past history, I was a vapor store owner for many years.  Knowing the vapor industry inside and out was what kept me in business.  Not to mention great customer service.
After trying samples after samples after samples of CBD vape cartridges from various manufacturers, I was just about to give up on CBD vape concentrations.  Until Savage CBD Vape Cartridges came across our desk.
Savage CBD sent a sample for myself and my staff to try out with our latest order of vape juices for our customers.
After 2-4 puffs from each of the flavors, I was a big fan of the Strawberry Citrus CBD cartridge.  Not only was it flavorful, it was VERY potent and effective.
I felt a wave of calm and relaxation hit me after a few puffs.  I didn't take deep inhales either.  If I was ever in need of relaxation, I would reach for any of these cartridges.  The feeling was so prominent and immediate, I had to stop puffing for fear of being too relaxed in a work environment.
Highly recommended for the vape aficionado looking for total relaxation quickly.  At $46.99, it's a great investment because these last what seems like forever.  Only a few puffs are needed.
Having a sweet tooth isn't all that bad.  And honestly, who doesn't like a little candy here and there?  It livens up the spirits.  Savage CBD Gummies are definitely on that list of little edible love.  They're long, chewy, fruity sweet gelatin with 50mg of CBD per gummy.  Now that's A LOT of CBD packed into that little gummy.  Most of the industry has standardized on 10mg/gummy and that's fine for most people.  But, myself, I need more than 10mg.  I'll take either a whole or half a Savage CBD gummy worm whenever I'm out and about to satisfy my body aches and my sweet tooth.
They're not vegan, so this might not be an option for some of us on the vegan diet.  At 6 gummies per bag for a total of 300mg of CBD, it's hard to enjoy just one.  Priced at $29.99, this is a steal of a deal.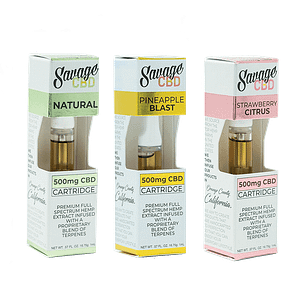 3 popular flavors

Natural
Pineapple  Blast
Strawberry Citrus

Great tasting
Practically IMMEDIATE effectiveness within 2-4 puffs
Large 1ml cartridge
500mg CBD concentration

Pretty high for the market

Permanent combo price

2 for the price of $70 ($24 savings over buying separately) 

FULL SPECTRUM
Only 3 flavors (more variations would be better for everyone).  
Not the cheapest on the market.  Quite reasonable in comparison to the competition
Due to Washington State's new vape ban, Savage CBD and other CBD manufacturers cannot ship to the state.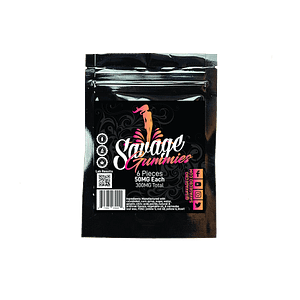 Simply DELICIOUS
Potent at 50mg of CBD per gummy

Eating half of one is more than enough for many people, so you can get up to 12 servings from one bag

Effects last up to 6 hours
Only 6 pieces per bag (why!?!)
More quantity variations would be better for consumer choices
NOT VEGAN (this matters for a good percentage of the population)
Hard to have just half of one delicious gummy worm
Savage CBD's other products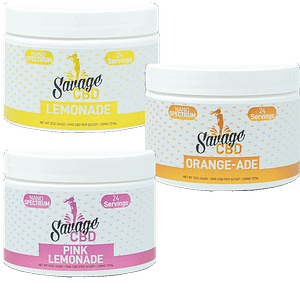 Tired of just drinking plain water? I know I am.  Adding a little flavor to my daily intake of water is always welcomed.  Savage CBD's drink mixes add the flavor I'm looking for AND a dose of nano-spectrum CBD.
3 Great flavors

Lemonade
Orangeade
Pink Lemonade

12oz, 125mg CBD total
24 servings
5mg-6.5mg per serving
Savage CBD's vape juice popularity gave them enough momentum to venture out into other popular CBD products.  Savage CBD created a full line of extra tasty and potent full spectrum tinctures.
Tincture Flavors:
Tincture Concentrations:
Savage CBD Returns Policy and Contact
Shipping:
All orders are shipped within 24 hours of receipt.

All orders are shipped FREE in the USA.
Returns:
No refunds, exchanges, or returns are approved without prior authorization by Savage Enterprises.
Any open product cannot be returned. Only damaged products are eligible for refunds.
If the carrier service has lost your package, or your package was tampered with before you received it, please contact the carrier service directly.
There are absolutely no exchanges for any reason.